Thanks for visiting SweepSouth! We look forward to assisting you with a clean. Visit www.SweepSouth.com/Booking and click on 'Book a Service'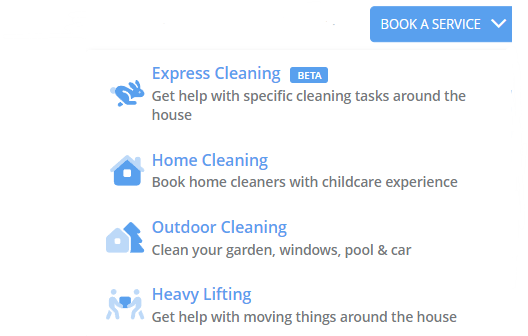 Let's get started
If you're a returning user and have used SweepSouth before, you will be able to click on the dropdown arrow and view locations that you've previously added and/or used. If you're new to using SweepSouth or need to add in a new location, click on 'Add New Location' - here please add in your suburb name and select it from the list offered.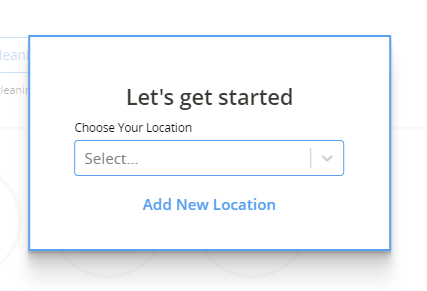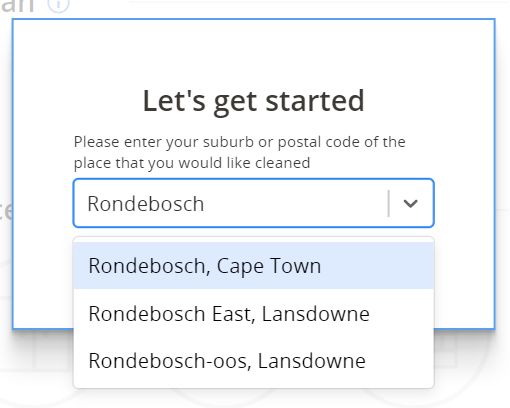 Step 1: About your Clean, Extra Services & How Often
About your Clean & Extra Services
Then, tell us a bit more about your place by adding the number of bedrooms and bathrooms.
Click on '

Yes

' to indicate that the property is an Airbnb.
Please select any additional tasks you would like completed. (All common areas are included, e.g. kitchen, lounge, dining area, etc.).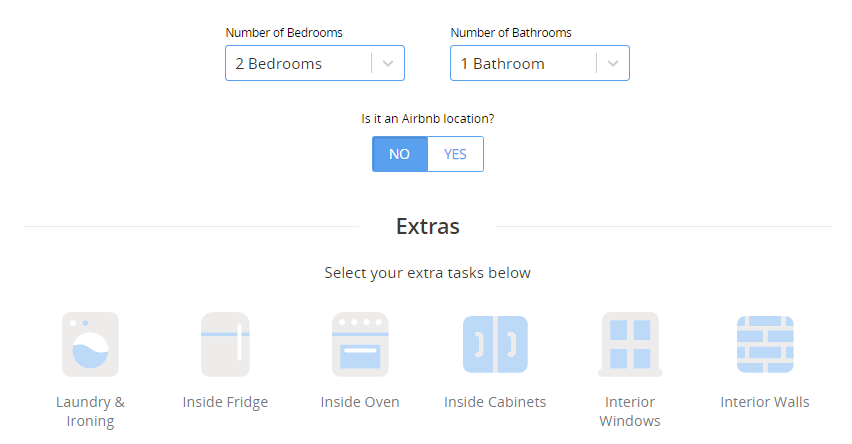 How Often
Here you will be able to select whether you would like to book a one-time (once-off) clean or if you would like to see a SweepStar on a regular basis - select 'Regular'. Here you will also be able to select a day and time that suits you.
Once you've selected 'Regular', simply select how often you would like to have a SweepStar come to your house from the options [Every week, Every 2 weeks, Every 3 weeks or Every 4 weeks]
a blue tick appears after making your selection.
If you've selected 'Every week', additionally, you will be able to select the day(s) that you would like your SweepStar to come (e.g. weekly - every Monday and Thursday).
The system will then

calculate an estimate

based on your exact cleaning needs, location, date(s) selected and frequency (which you will be able to see on the right-hand side).
Further to this, we offer discounted rates for multiple, regular bookings and the system will provide you with an estimate as you work your way through the booking process. Note that these discounted rates only apply when scheduling 3 or more bookings per week, greater than 5 hours each for the same address. (Discounted rates apply for multiple recurring bookings).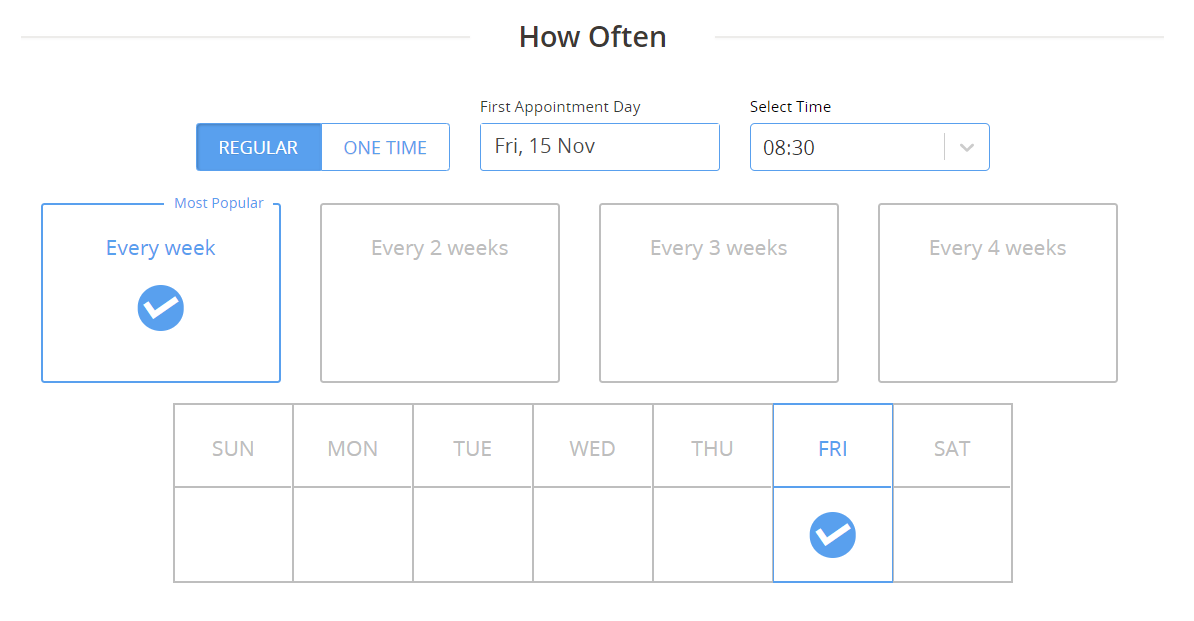 Summary
You'll notice on the right-hand-side that we'll provide you with:

an

estimate of the number of hours

your clean will take
an estimate of the cost based on the number of hours this will take,
the date & time you've selected,
current demand in your area and
your cleaning needs.

The number of hours estimated is an average and could take more or less time depending on your home and exact needs.
You are able to

adjust

this time to accommodate your needs (by clicking on the pencil icon).
If you've received a promotional code or have a gift voucher, remember to insert it here and click on 'Add'. Unfortunately, we won't be able to add this in for you after you've created a booking.
Once you're happy and ready to move on, click on 'Find SweepStar'.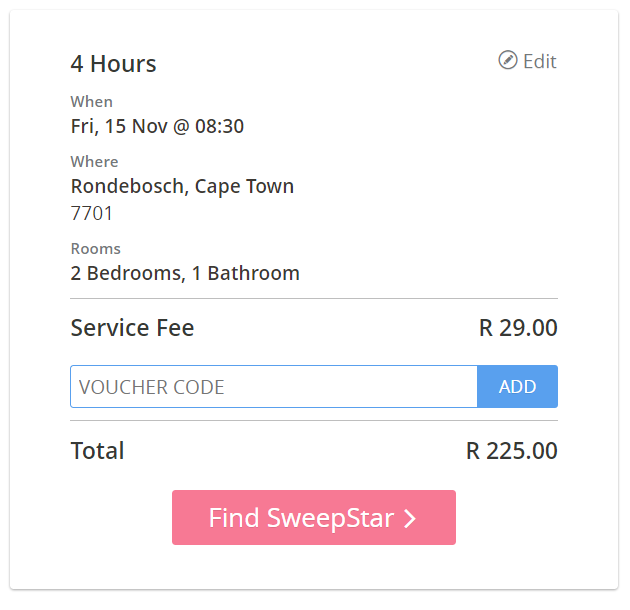 Step 2: Your SweepStar & Your Location
Your SweepStar
You'll be presented with a collection of SweepStar profiles.
You'll be able to see the SweepStar's profile image, name & surname as well as his/her overall rating (calculated as an average based on what previous clients and hosts have rated him/her as well as a number of other items we monitor on our side (on-time arrivals, correct use of the app).
We've also provided you with a short bio about the SweepStar, the screening he/she has passed as well as whether they are happy to work around cats and/or dogs.
* We always try to send your preferred SweepStar, but if your SweepStar suddenly becomes unavailable you will be sent a replacement SweepStar for the booking.
Your Location
You've provided us with your suburb name, however, we now need your address to ensure we send the SweepStar to the correct place on the day.
Start by adding in the unit number and complex name, if relevant.
Please pop in your street address, this address will then display on the map.
Carefully double check your address against the map.
If you've previously added your address you will be able to select this from 'saved locations'.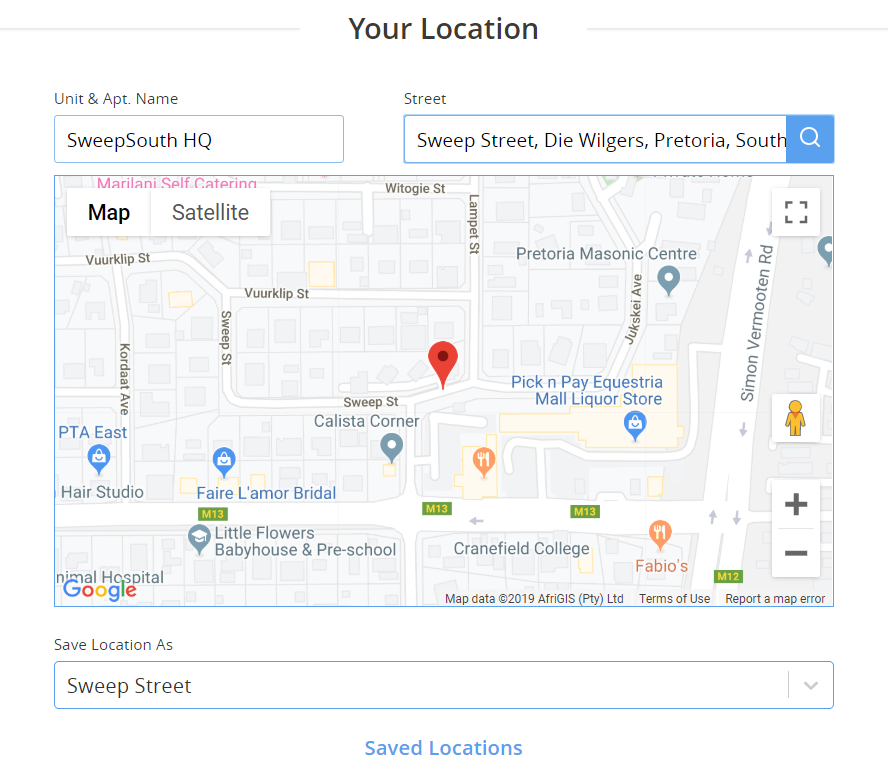 Take note again of the right-hand side, where you will be able to view your summary which updates as you complete your booking. If you have forgotten to add in your promotional code or voucher in the previous step, don't worry - pop it in here.
Ready for the next step? Click on 'Next'.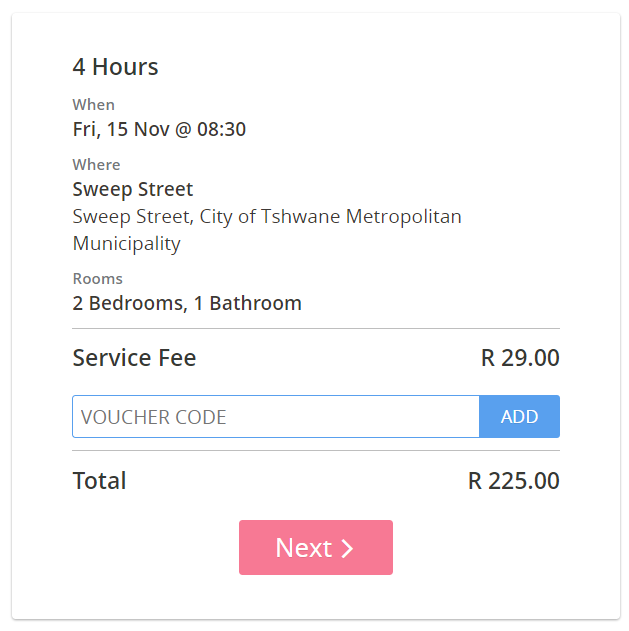 Step 3: Your Details & Payment Method
Your Details
Please take a moment to complete the 'Your Details' section and ensure that this information is all correct. We want to make sure that we have your correct details to ensure we can contact you easily.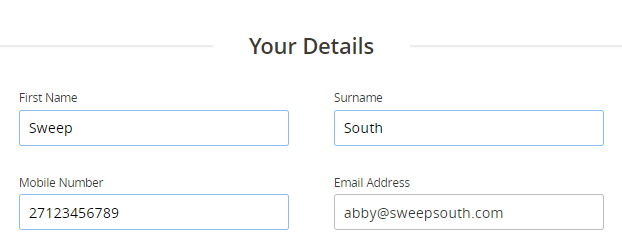 Payment Method
The next step is to select your preferred method of payment - card, EFT or SnapScan. We'll then guide you through completing payment. If you've previously booked with us, your card details will be present.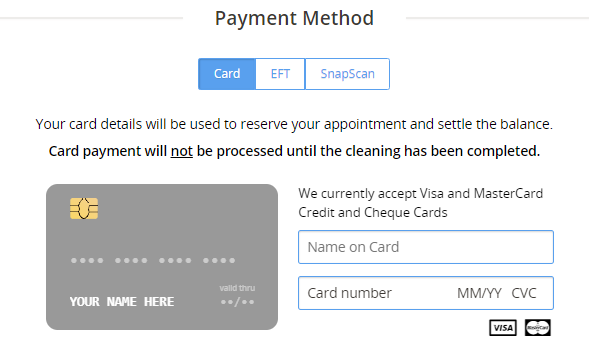 If you are satisfied that all is correct, please select 'Book'.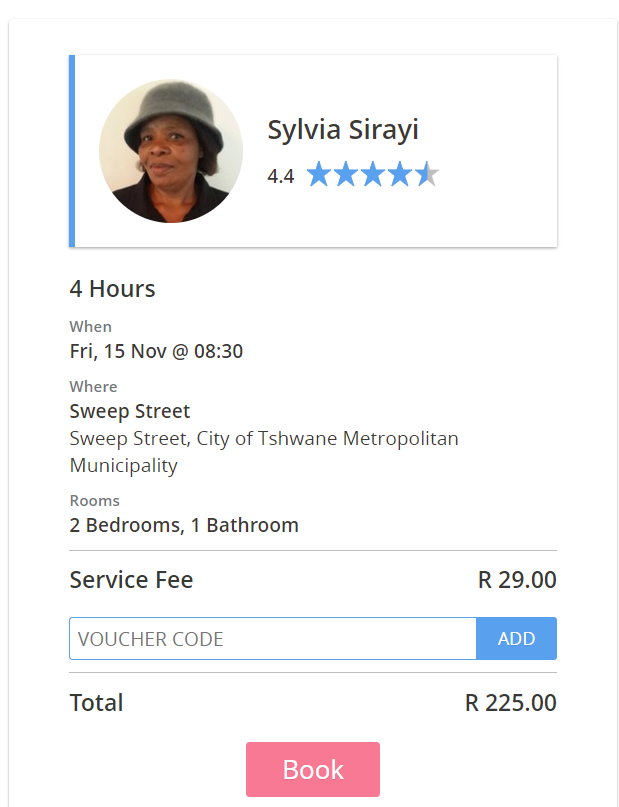 All done :). Check your email as we will have sent you a confirmation containing your booking details. You can now look forward to seeing your SweepStar on a regular basis.

Should you have any questions please submit a query to our support team.