Where to view my historic, cancelled and upcoming bookings
Want to check out your completed, cancelled and even your upcoming bookings? First things first, you need to login to your account!
Website
Step 1: Visit: https://sweepsouth.com/admin/bookings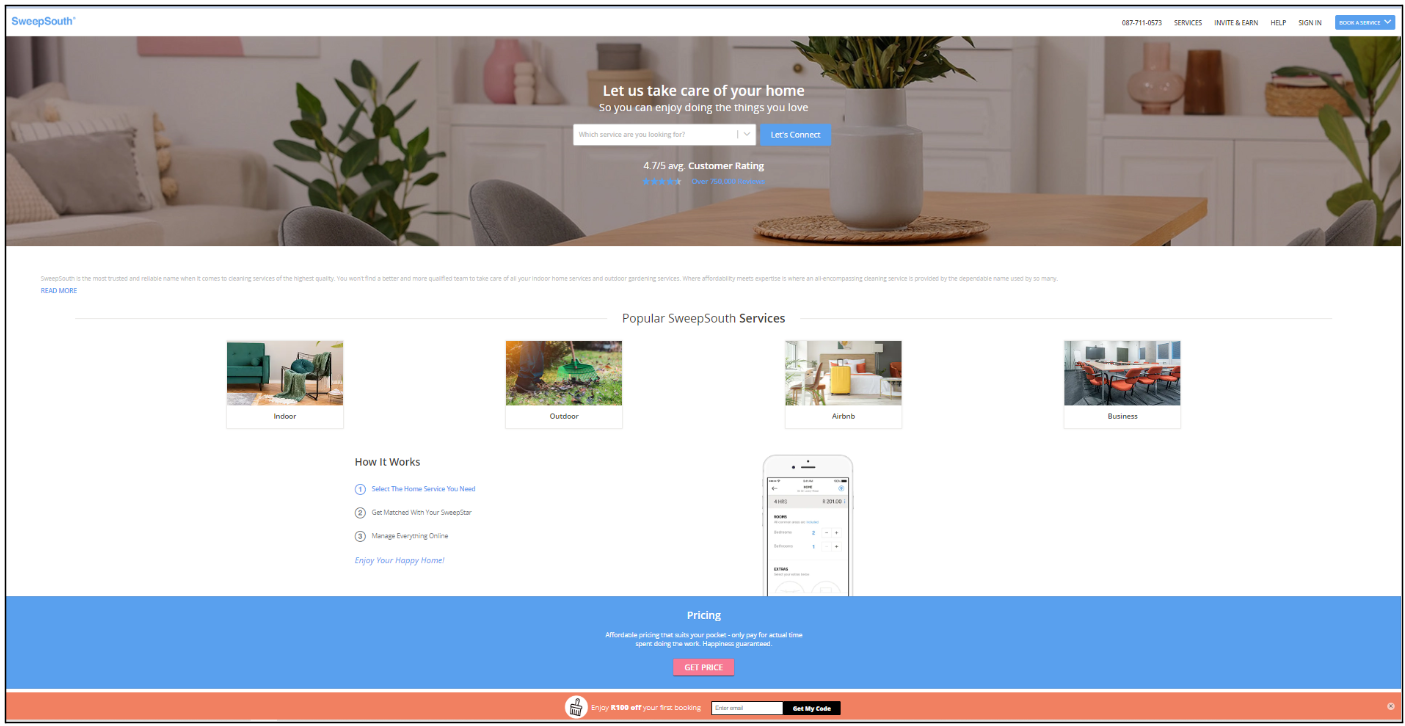 Step 2: In the panel on the left-hand side, there is a menu containing a number of options. Select 'Bookings'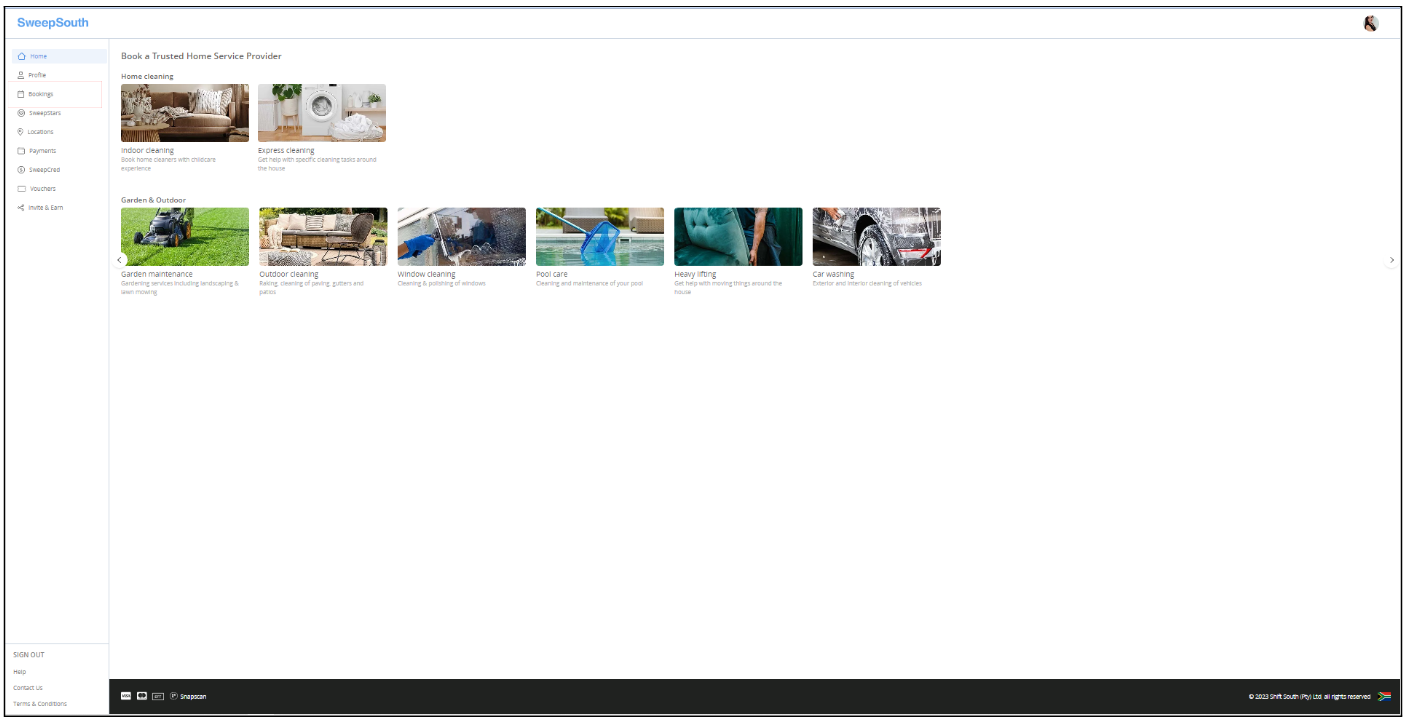 Step 3: This Bookings screen gives you a breakdown of all Upcoming bookings. From the tab at the top, you can select Completed as well as your Cancelled bookings.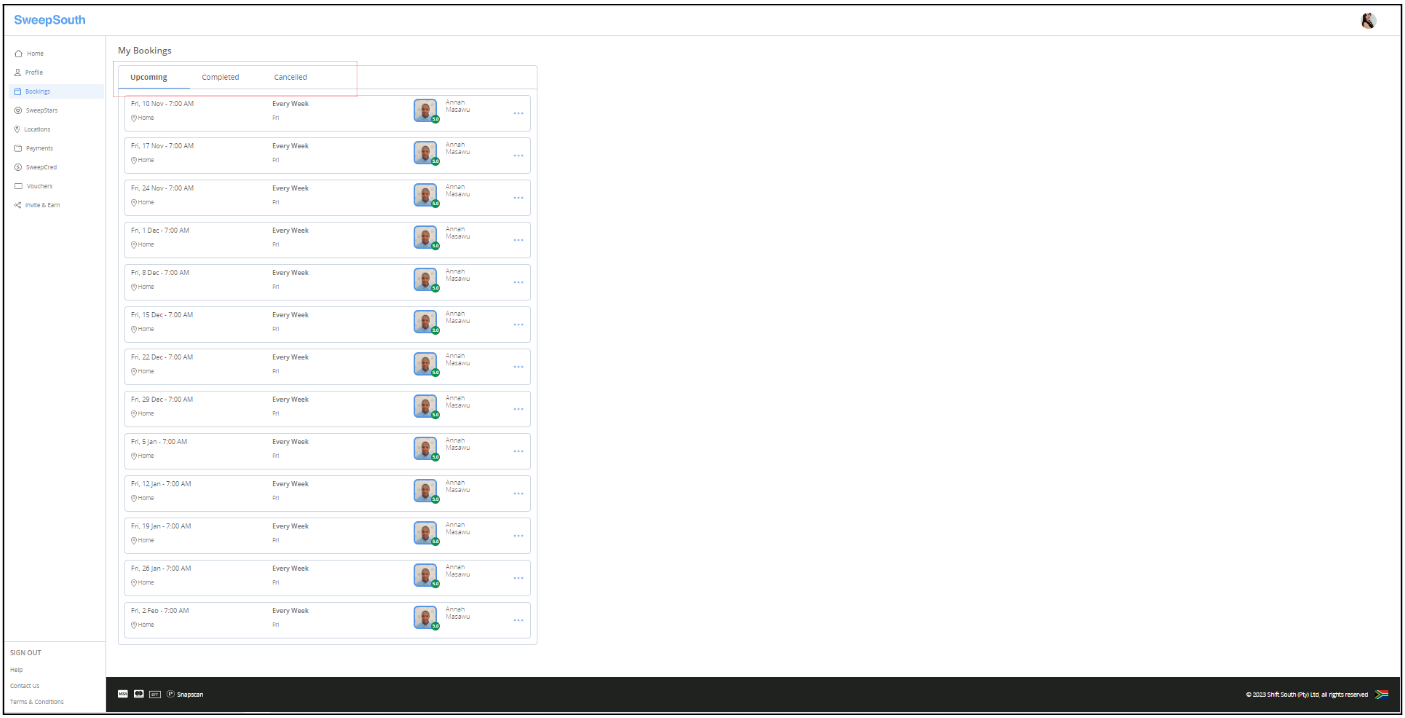 App
Step 1: Login to your app

Step 2: Click on the menu (3 horizontal lines)

Step 3: Select 'Bookings'

Step 4: Select 'History'