Updating your personal details is a breeze – Maintaining your personal details is key to staying in touch with you easily! It's all about making your profile uniquely yours and ensuring we can connect without a hitch.
And guess what? You're in control! You can update all of the following details:
Your first name
Surname
Mobile number
Gender (available on the web)
Date of birth (available on the web)
Decide if you'd like to receive our awesome newsletters (available on the web)
Here's how you can do it:
Via the Website
Hop onto https://sweepsouth.com/admin/profile, and you're all set!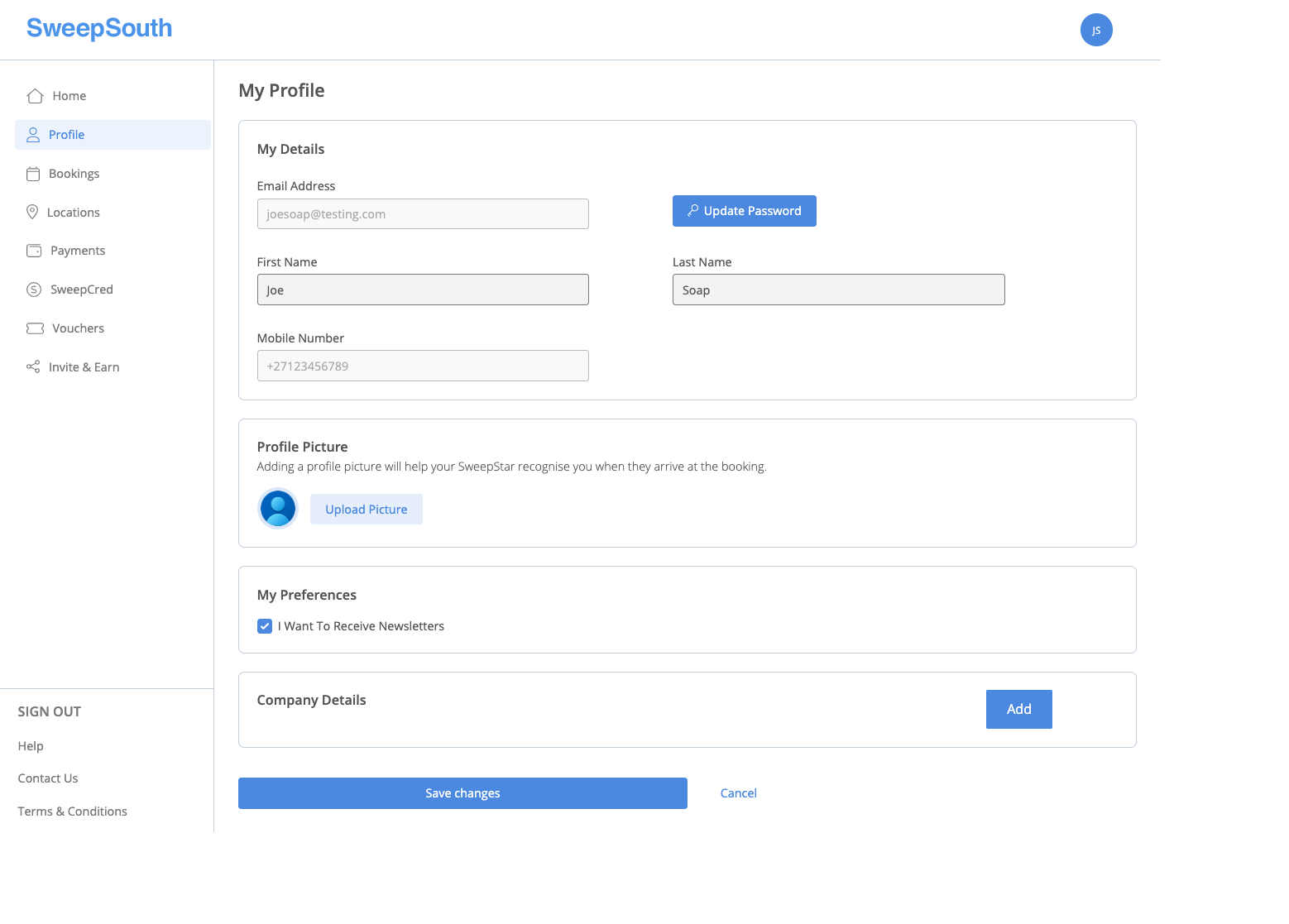 Using the App
Just click on the menu (those three friendly horizontal lines)
choose either your profile picture or
the pencil icon